2023 Incidents
Jan
33
Feb
19
Mar
36
Apr
51
May
45
Jun
48
Jul
49
Aug
48
Sept
40
Total
369
2022 Incidents
Jan
40
Feb
23
Mar
27
Apr
25
May
43
Jun
41
Jul
43
Aug
42
Sep
39
Oct
34
Nov
40
Dec
37
Total
434
Past Incidents
2022
434
2021
474
2020
476
2019
435
2018
413
2017
387
2016
433
2015
438
2014
439
2013
464
2012
521
2011
484
2010
507
2009
351
2008
375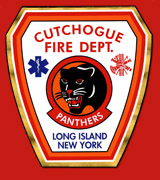 Web Counters
Website Visitors
Since
June 25, 2008

Visitors Today
Sep 30, 2023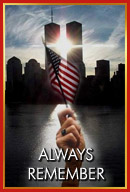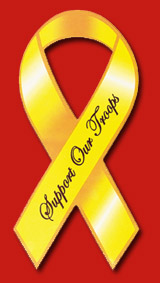 Guestbook
Welcome to the Cutchogue Fire Department Guestbook. Your feedback is important to us. Feel free to leave your comments.
| | |
| --- | --- |
| Page of 2 [ Back | Next ] | Records 31 - 41 of 41 |
Signed on December 09, 2008 at 7:49 AM
Guest Name:
LAVERNE TAYLOR
Comments:

THANK YOU FOR THE EXCELLENT SERVICES RENDERED.
Signed on September 25, 2008 at 12:05 AM
Guest Name:
John A Langan
Rank/Title:
Chief
Location:
Hampton Bays EMS
Comments:

Hello guys i hope all is well, I love the new site. BE SAFE
JOHN LANGAN
Signed on August 28, 2008 at 4:42 PM
Guest Name:
Richard A. Hulse
Rank/Title:
Safety Officer
Comments:

Hello to Cutchogue F.D. members from Sunny South Carolina. Former member and Chief of the Greenport F.D. Now a member of the Fort Lawn V.F.D. Great site and good pictures of the Greenport double house fire.
Signed on August 26, 2008 at 12:31 AM
Guest Name:
jason parker
Rank/Title:
firefighter/probie
Location:
greenport
Comments:

hey guys nice website. o and thanks for ur help ay our 13-35 tell boken wats up
Signed on August 24, 2008 at 11:53 AM
Guest Name:
Jean Zahra
Rank/Title:
Visitor
Comments:

Once again you outdid yourself on the Annual Barbeque. We had several first time visitors with us and they couldn't believe what they got to eat and how well run it was. Keep up the good work. See you next year.
Signed on August 20, 2008 at 5:12 AM
Guest Name:
Daniel Hufnagel
Location:
Germany
Comments:

Great Website! ;-)

Searchin for Daniel Lynch?

best regards from Germany
Signed on July 21, 2008 at 11:44 PM
Guest Name:
Bill Hughes
Rank/Title:
former member of ridge fd
Location:
New Port Richey FL.
Comments:

Great web site, just surfed in for a look.
verry informative site keep up the good work.
Signed on July 08, 2008 at 2:07 PM
Guest Name:
Vinnie Wieczoek
Rank/Title:
Ex-Chief CFD
Location:
Asheboro, NC
Comments:

Just checked out the new website. Looks great and I look forward to getting info about CFD. Hi to all the members
Signed on July 02, 2008 at 2:11 PM
Guest Name:
Daniel Lynch
Rank/Title:
lieutenant
Location:
South Iredell FD (Mooresville NC)
Comments:

Good job on the new website! keep safe! see yall at Christmas!
Signed on June 26, 2008 at 1:03 PM
Guest Name:
Harold Dawkins
Rank/Title:
Web-Admin.
Web Address:
www.erfdnc.org
Location:
Richmond County N.C.
Comments:

Great job on your new web-site. Welcome to the Family. Check us out @ erfdnc.org
Signed on June 06, 2008 at 5:15 AM
Guest Name:
jim rocco
Location:
cfd
Comments:

great job on the new website
| | |
| --- | --- |
| Page of 2 [ Back | Next ] | Records 31 - 41 of 41 |