2020 Incidents
Jan
34
Feb
28
Mar
31
Apr
26
May
30
Jun
37
Jul
Aug
Sep
Oct
Nov
Dec
Total
186
Past Incidents
2019
435
2018
413
2017
387
2016
433
2015
438
2014
439
2013
464
2012
521
2011
484
2010
507
2009
351
2008
375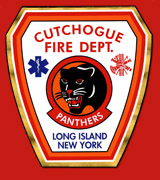 Web Counters
Website Visitors
Since
June 25, 2008

Visitors Today
Jul 03, 2020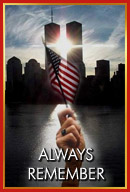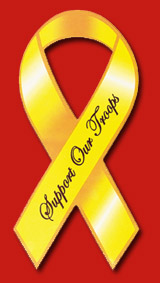 News & Events

Welcome to the Official Website for the Cutchogue Fire District and the Cutchogue Volunteer Fire Department


Flashback : June 30, 1983 - CFD Recognized for Rescue

Web Team, June 30

In 1983 Cutchogue Fire Department received special recognition from Vetter Airbags for a Rescue that took place at the scene of a motor vehicle accident on June 30 ,1983.

CFD was presented with the Vetter Certificate of recognition and details of the rescue appeared in an advertising campaign that was printed in various fire service magazines around the country.

As Printed in the Advertisement:

"Reacting ... (Full Story & Photos)



1983 Magazine Ad - Firehouse magazine



Congratulations to Firefighter Tommy Cooper and the Class of 2020

web team, June 27

The Officers and Members of the Cutchogue Fire Department would like to congratulate CFD Firefighter, Thomas Cooper and his fellow members of the Class of 2020 on their graduation from High School today.

Tommy joined the department last year after being a member of the CFD Juniors program for the past 6 years. He graduated today from Southold High School.

The Cutchogue Fire Department wishes to ... (Full Story & Photos)



Congratulations Coop! from your fellow firefighters.


Honoring the Class of 2020! - Congratulations from CFD

web team, June 22

Over the past week, members of CFD were asked to be a part of 2 seperate ceremonies that honored our local students.

The first was a special "drive through" moving up ceremony at the Cutchogue East Elementary School held on Tuesday June 16th.

CFD's ladder truck 8-5-3 was asked to display an american flag to honor the students and their families as the teachers and staff honored the accomplishments ... (Full Story & Photos)

Fire Destroys Old Schoolhouse on Oregon Rd.

Web Team, June 15

On Sunday Afternoon at approximatley 4:30 p.m. the Cutchogue Fire Department was called to assist the Mattituck Fire Department at the scene of a working structure fire on Oregon Rd. in Mattituck, near the border of the Cutchogue and Mattituck Fire Districts.

Southold Town Police Communications began to receive reports of smoke and fire coming from the old Oregon School that was located on Oregon ... (Full Story & Photos)

Click Here for More News - Archives

Your feedback is important to us! Feel free to sign the guestbook.