2023 Incidents
Jan
33
Feb
19
Mar
36
Apr
51
May
45
Jun
3
Total
187
2022 Incidents
Jan
40
Feb
23
Mar
27
Apr
25
May
43
Jun
41
Jul
43
Aug
42
Sep
39
Oct
34
Nov
40
Dec
37
Total
434
Past Incidents
2022
434
2021
474
2020
476
2019
435
2018
413
2017
387
2016
433
2015
438
2014
439
2013
464
2012
521
2011
484
2010
507
2009
351
2008
375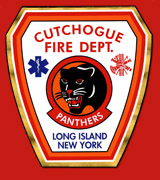 Web Counters
Website Visitors
Since
June 25, 2008

Visitors Today
Jun 04, 2023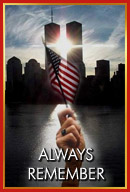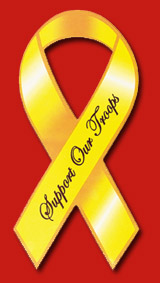 Guestbook
Welcome to the Cutchogue Fire Department Guestbook. Your feedback is important to us. Feel free to leave your comments.
| | |
| --- | --- |
| Page of 2 [ Back | Next ] | Records 1 - 30 of 41 |
Signed on August 25, 2019 at 10:39 AM
Guest Name:
ROBERT HAND
Web Address:
57 squires ave
Location:
East Quogue, Ny
Comments:

Thank you for such a awesome Chicken BBQ on this past weekend one of the best organized dept events i've been to this summer keep up the great work
Signed on May 05, 2019 at 2:28 AM
Guest Name:
Mobile Billboards
Rank/Title:
Just want to say Hi.
Web Address:
https://www.outdoor-ads.co.za/billboards-advertising
Location:
Germany, Germering
Comments:

Great looking web site. Presume you did a great deal of your very own coding.
Signed on February 05, 2016 at 11:01 PM
Guest Name:
Marty Borkowski
Location:
Statesville, NC
Comments:

Greetings to all,
I enjoyed browsing your website looking at many old memories I had as a member of United Fire Company #1. (1985-1989) Great memories of being part of the county champion old fashioned drill team back then (1989) and seeing how far you have gone with addition of a motorized drill team with both "B" and "C" rigs. Even though my time serving the great town of Cutchogue was a short one, I will hold on to many fond memories and friendships that were form by being a part of this great organization.
Sincerely,
Marty Borkowski
Signed on April 03, 2015 at 3:33 AM
Guest Name:
William Schonewald
Location:
Edgewater Fl.
Comments:

I remember Mr Glover very well,sorry for the lost,I worked rt across from the Glovers home on cox lane for George Ahlers.
Signed on June 10, 2014 at 3:12 PM
Guest Name:
Jane Phillips Dillon
Location:
Boca Raton, FL
Comments:

My family summered at Nassau Point all through the 60's and 70's.
We always attend the Chicken BBQ - it was the best event of the summer.

Haven't been back to the East end in6 30 years - sure do miss it!
Signed on October 08, 2013 at 8:14 AM
Guest Name:
Bill Kaelin
Rank/Title:
Mr.
Location:
Fleming Island, Florida
Comments:

This is a great website!!!! I was a member only for 1961, then I went in the Air Force and stayed for 28 years. Cutchogue will always be "home" to me and the CFD the root of that home. The only fires that I can remember helping in were the Cutchogue Labor Camp and John Binns's Barn. Joining up with the Schaefer BBQ boys was a winner for Cutchogue.
Signed on July 22, 2013 at 3:08 AM
Guest Name:
David
Rank/Title:
Owner
Web Address:
www.mypencil.com
Location:
Owner
Comments:

Nice website, lots of good info. Keep up the good work. Thank You.
Signed on June 18, 2012 at 2:30 AM
Guest Name:
Charlie Jones
Web Address:
www.firefighterlights.net
Location:
Connecticut
Comments:

Fantastic looking site. Especially enjyed the photo galleries. Will check back again soon.
Signed on April 07, 2011 at 9:38 PM
Guest Name:
Tom "Otto" Lademann
Location:
Flagler Beach, FL 32136
Comments:

Hello To All,
Browsing the CFD website brings back so many good memories of when I was a member from 1979-1990. Seeing pictures of myself with the other members of the Panther racing team riding the Old Fog really gave me a chill. I am so proud to have been a member of the Cutchogue Fire Department for those 12 years, when I lived in Cutchogue and East Quogue. All those parades I marched in, the Old Fashioned tournaments that I competed in with the guys, the yearly BBQ's I worked at across the street, and most of all running the Company room after all those company meetings really brings back the most memories and best times of being a former volunteer fireman.
Your CFD website is fantastic. Keep up the great work.
Otto
Signed on March 27, 2011 at 10:11 AM
Guest Name:
Don & Marianne Controy
Location:
Warminster, Pa.
Comments:

Greetings from the Philidelphia area!. We came to the chicken BBQ about 5 years ago and had an amazing time at the BBQ and totally enjoyed the North Fork area. We would love to come back this August and do it again.
Signed on July 14, 2010 at 5:11 PM
Guest Name:
Michelle Cardamone
Location:
Dallas,Texas
Comments:

...hey there, you guys....great site. Im looking for a Volunteer FireMan named Martin James Jensen who was in that area in the 60's...if anyone can remember the name and know if he is still around, please email me. Hope you all have a great week....thanks again...
Signed on May 09, 2010 at 7:36 AM
Guest Name:
Frederick
Rank/Title:
Junior Firefighter Captain
Web Address:
www.google.com
Location:
Blountstown Florida
Comments:

This looks like a nice Fire Department especially for the juniors.

You have nice pictures and y'all have a lot of stuff to keep the juniors busy too.

Everything looks real nice keep up the good work.
Signed on April 19, 2010 at 9:22 AM
Guest Name:
joseph zaneski
Location:
el paso,texas
Comments:

Brings back memories of when I lived there
Signed on April 18, 2010 at 1:41 PM
Guest Name:
Bill hertz
Location:
Teaneck,n.J.
Comments:

great sight!!!!

given to me by a resident of your town .I put in 37 years in the fire service
Signed on March 31, 2010 at 7:35 PM
Guest Name:
DeMott family
Comments:

We cant thank the department enough for all the assistance you have provided our family and the community during the winter and now the spring floods! It is a wonderful peace of mind to know you are there to help in the time of need especially for the elderly members of our community.
Signed on February 10, 2010 at 4:10 AM
Guest Name:
Kenny
Web Address:
www.strathclydefirepreservationgroup.org
Location:
Scotland. UK.
Comments:

Hi there,

Cool site guys n gals.

Brought here by a comment in our own guestbook so thanks to Kevin.

Thank your for comments sir.

Keep up the good work there in Long Island

Cheers

Kenny
Signed on January 22, 2010 at 10:01 PM
Guest Name:
Chuck
Web Address:
www.fdphotos.com
Location:
Connecticut
Comments:

Very nice site. Keep up the great work! Have a safe and happy new year.
Signed on December 30, 2009 at 12:26 PM
Guest Name:
Jim Glew
Rank/Title:
Fire Marshal/Div.Manager
Web Address:
santamonicafire.org
Location:
Santa Monica Ca
Comments:

Have a safe and happy new year. Looking at your site brought back some great memories.

I was a member of Greenport FD and racing team from 72 to 79 and enjoyed many a night at Fishermans when returning from tournaments.

On a personal note I would like to Thank the CFD for treating my father, George so well while he was a dispatcher for your department. Good luck and stay safe.........
Signed on December 20, 2009 at 6:44 AM
Guest Name:
Pat Burns
Comments:

Wishing a Blessed Christmas and a Happy Healthy 2010 to all the members of the CFD and the Ladies Auxiliary.
Signed on August 23, 2009 at 12:54 PM
Guest Name:
Pat Burns and family
Comments:

Once again the Chicken BBQ was delicious.Appreciate all the hard work the department and ladies' auxiliary put into this event to make it a success.And also the Juniors.
Signed on July 12, 2009 at 7:37 PM
Guest Name:
Bob and Betty Tuthill
Rank/Title:
traffic control (still active)
Location:
Brooks, Maine
Comments:

Hi to all New and Old Cutchogue Members;
Just checking out what is new with our old Fire Dept. on the net.
Looks good.
Bob
Signed on May 05, 2009 at 3:30 PM
Guest Name:
Pat Burns
Location:
Cutchogue Homemakers
Comments:

Thanks to all of you for your great work.

Special thanks to Drew and Tom for the information you provided to our group today. Keep up the good work.
Signed on April 11, 2009 at 5:30 PM
Guest Name:
mike gorman
Location:
floral park
Comments:

Nice website a lot of C.F.D history here keep up the good work.
Signed on April 04, 2009 at 12:29 AM
Guest Name:
Lamont Kalian
Rank/Title:
EMT Medic.
Location:
Paris,Tx.
Comments:

Hello to the members of the Cutchogue F.D. I was a Member of the C.F.D. in 1971 to 78. I was a Lieutenant on the then new 854 Ward Lafrance. I am now an EMT Medic working for Paris Tx. EMS and American Medical Response EMS in Dallas Tx.,I am an Instructor for American Heart BLS, and a EMT Instructor. I realy miss the old days with the C.F.D.
Signed on March 01, 2009 at 10:09 AM
Guest Name:
Jim Dittmeier
Rank/Title:
Chief
Web Address:
www.searsportfd.org
Location:
Searsport maine
Comments:

Great site-keep safe
Jim Dittmeier
Chief
Searsport Maine
&
Exchief
Manorville NY
Signed on February 09, 2009 at 12:54 PM
Guest Name:
Chef Matt
Rank/Title:
Owner
Web Address:
FireFightersBBQ.com
Location:
Tucson , AZ.
Comments:

I really like your website. The pictures are awesome. I would like for you to consider a link exchange with FireFightersBBQ.com. It is a community based website that has something to offer to everyone and all ages. Thank you for consideration of the link exchange. Respectfully yours, Chef Matthew Guzman
Signed on January 23, 2009 at 12:28 AM
Guest Name:
Paul Johnsen
Rank/Title:
Ex-Capt/Emt-D
Location:
North Lindenhurst Vol. Fire Dept
Comments:

Nice Job on the web site
Signed on January 18, 2009 at 12:44 PM
Guest Name:
Ernie Sears
Rank/Title:
Fire Police
Location:
Summit, New York
Comments:

Very nice website,im ex member of the Amagansett Fire Dept. now belong to Summit VFD, here in upstate NY. Hello to ex chief Dale Butler,we worked together on Plum Island. Happy New Year to all and stay safe.
Signed on December 12, 2008 at 9:04 PM
Guest Name:
alan dillenbeck
Rank/Title:
retired nycfd
Comments:

Great web site
Signed on December 09, 2008 at 8:09 PM
Guest Name:
Don Curtin ( #2019)
Rank/Title:
Ex Fireman 42 years Port Washington NY
Location:
Matamoras Pennsylvnia
Comments:

You guys have a great Website,keep up the good work.

Your dept. got a good fireman and Ex Fire Chief from Port Washington Peter Zwelein as we were in the same company for many years.

GOD BLESS ALL OF YOU
| | |
| --- | --- |
| Page of 2 [ Back | Next ] | Records 1 - 30 of 41 |